Our Products
We offer hearing devices for virtually every client, no matter their age or degree of hearing loss.
Roger™ iN microphones
They are the latest version of Roger microphones and have the capability to install Roger receivers directly to Marvel hearing aids for direct streaming and access to the proven performance of Roger1.
Roger Select™
Wireless microphone that offers Roger technology which improves speech understanding in noise. Placed on a table, it allows clients to fully engage and feel at the heart of the conversation.

Roger Table Mic II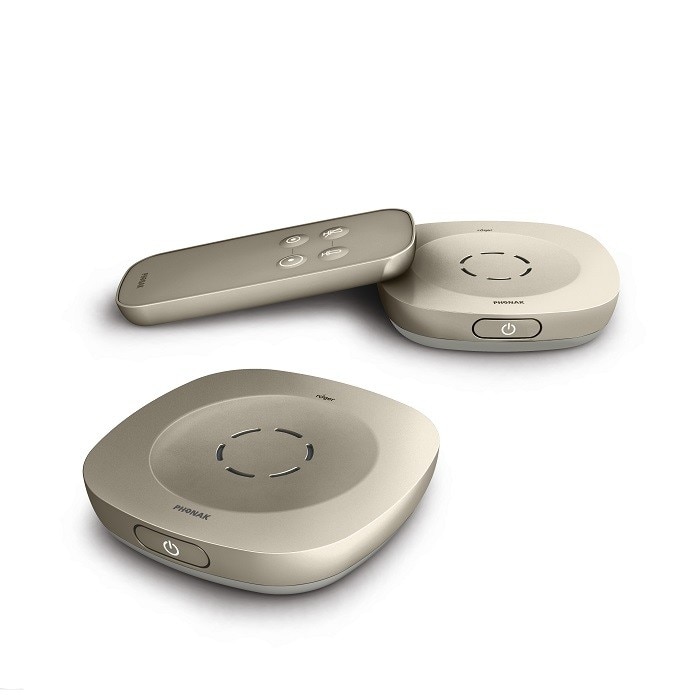 Roger Table Mic II is a wireless microphone especially designed for clients with a hearing loss who participate in various meetings.
TV Connector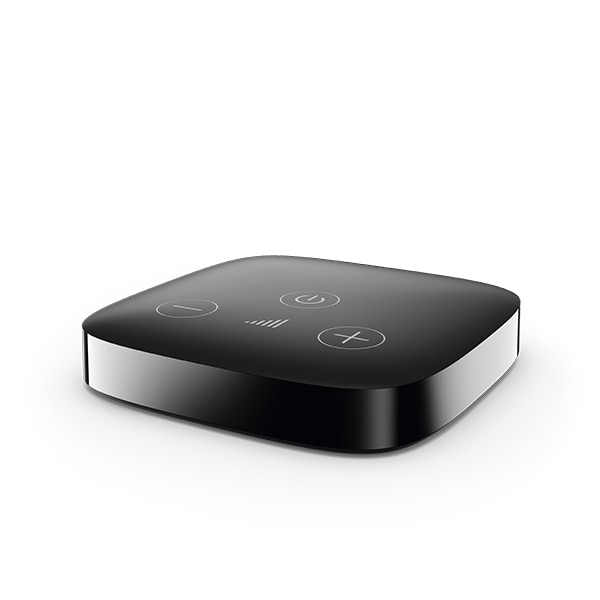 The TV Connector is an easy-to-use device used together with Phonak Audeo B-Direct to support direct connectivity.
Phonak RemoteControl
The easy -to-use remote control for clients with Phonak Marvel hearing aids.

Phonak PartnerMic™
Easy-to-use lapel worn microphone for one-to-one conversations. With integrated Phonak AirStream™ technology, clients can benefit from clear speech streamed to their Marvel hearing aids.

Roger™ Touchscreen Mic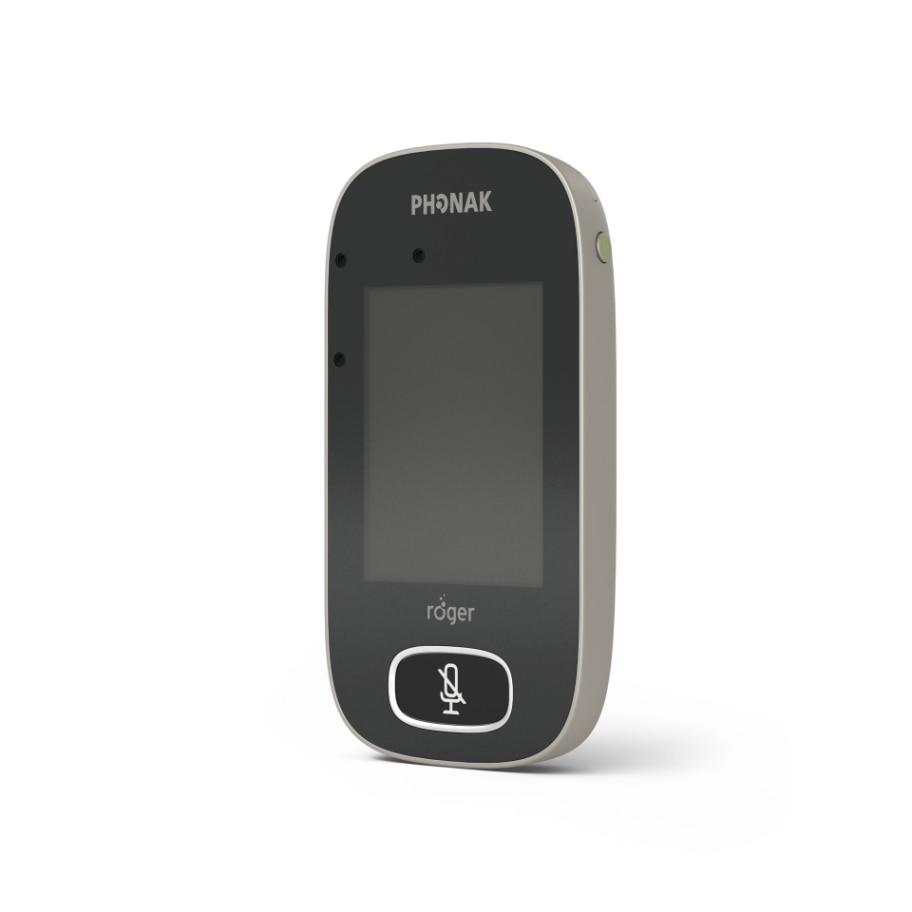 This exciting and easy to use wireless teacher microphone is the core component of the Roger for Education portfolio and gives students and...
Phonak Remote app
The smart remote control for Phonak hearing aids.
Roger™ Clip-On Mic
Small microphone designed for one-to-one conversations. Featuring a directional microphone, the user can focus on a conversation with their partner.

Roger™ Receivers
When connected to hearing aids or cochlear implants, these receivers allow your clients to hear sounds transmitted by a Roger microphone.
Phonak ComPilot II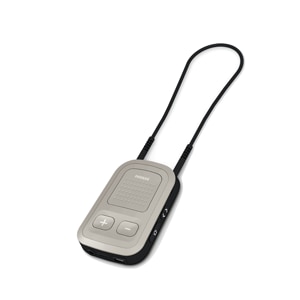 Compatible with all Phonak Venture and Belong hearing aids. Color: Champagne/black.
Phonak ComPilot Air II
The small and stylish Phonak ComPilot Air II uses Bluetooth® technology to connect Phonak Venture and Belong hearing aids wirelessly to cell phones or Bluetooth-enabled...
Phonak PilotOne II
Compatible with all Venture and Belong hearing aids.
Phonak TVLink II
The all-in-one Bluetooth® streaming and remote control accessory for clients with Phonak wireless hearing aids.
Roger™ SoundField
The classroom amplification system featuring sound performance combined with plug-and-play simplicity.
Roger™ Focus
Enables children with normal hearing and unilateral hearing loss to be more attentive by bringing speech directly to their ears and reducing the effects of distance,...
1 Thibodeau, L. (2014). Comparison of speech recognition with adaptive digital and FM wireless technology by listeners who use hearing aids. American Journal of Audiology, 23(2), 201-210