Our Products
We offer hearing devices for virtually every client, no matter their age or degree of hearing loss.
Phonak Audéo Fit™
New
Audéo Fit empowers beyond hearing improvement with health data tracking.*  Audéo Fit provides clients with the ability to track heart rate, steps and activity levels. Also delivers unrivaled** sound quality1 and universal connectivity. 
Audéo Life™
New
The world's first waterproof*** rechargeable hearing aid
Phonak Virto™ Paradise
New
Offers universal connectivity****and unrivaled** sound quality1 so clients stay confidently connected
Phonak Virto™ P-Titanium
New
The 3rd generation of the world's first hearing aid made from titanium with a 15x stronger shell than acrylic
Phonak Bolero™ Marvel
Marvel BTE for mild to severe hearing loss. Combining maximum reliability and robustness with a clear, rich sound experience.
Phonak Sky™ Marvel
Combining world's first technological innovations and child-specific design to support children of all ages.
Phonak Audéo™ Marvel
Phonak Audéo™ Marvel focuses on what clients expect from a first-class hearing aid – a clear, rich sound experience. Combined with modern technology it is a...
Phonak Vitus
Our basic BTE portfolio for mild to profound hearing losses in a compact and reliable design.
Phonak Vitus +
The comprehensive Basic portfolio for mild to profound hearing loss, including RIC, BTE and Custom models with an enhanced feature set.
Previous generation products
Audéo™ V

Bolero™ V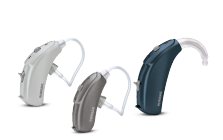 Virto™ V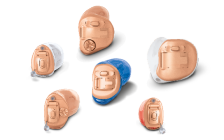 Naída™ V
Sky V
CROS II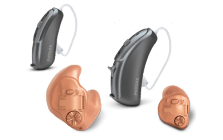 Footnotes
* In order to access health data, it is necessary to create an account within myPhonak app.
**compared to Phonak Audéo Marvel
***up to 50 cm or 1.64 feet
****only available for Virto P-312
1. Appleton, J. (2020) AutoSense OS 4.0 - significantly less listening effort and preferred for speech intelligibility. Phonak Field Study News retrieved from www.phonakpro.com/evidence, accessed November 2020.