Phonak Naída™ Marvel
The most trusted power hearing aid1 featuring hands-free calls and Roger streaming without an external receiver.
SP
Model: Naída M SP
Battery: 13
Performance Levels (Compare):
Premium (M90), Advanced (M70), Standard (M50), Essential (M30)
Colors
Hearing Aid Colors:
Selected: Sandalwood ( P3 )
Fitting Range Phonak Naída M SP
Powerful, rich sound
Marvel hearing aids recognize and automatically adapt to precisely match more listening situations than ever before.2 With AutoSense OS™ 3.0 and Binaural VoiceStream Technology™, your clients can enjoy better speech understanding in noise with Roger3 as well as less listening effort and better memory recall in noise4.
Connects to smartphones, TV and more
Phonak Naída Marvel connects directly to iOS, Android smartphones or other Bluetooth® enabled devices. With the plug and play TV Connector, clients can enjoy TV programs. They can also receive hands-free calls and stream TV, music, e-books, podcasts and more. Additionally, Marvel distinguishes between streamed speech and music signals, and automatically adjusts for an enhanced sound quality.
RogerDirect™ technology
RogerDirect™ allows Roger technology to stream directly to Marvel hearing aids5 to boost hearing performance in loud noise and over distance3.
eSolutions with smart apps
Phonak eSolutions is a suite of Phonak app- and web-based services used to facilitate the practice of eAudiology. This provides a selection of remote based services, as well as solutions that offer greater user autonomy.
Convenient real-time remote video support
Tracking hearing experience
Phone call transcriptions
Online hearing screener for your practice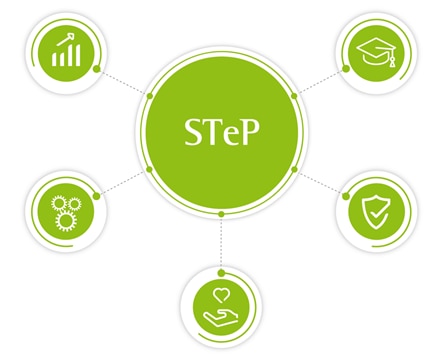 myPhonak app
Clients can personalize their hearing experience and fine-tune their hearing aids with the advanced Remote Control function and more.
Phonak PartnerMic™
Easy-to-use lapel microphone for one-to-one conversations in noise.

Phonak RemoteControl
The easy-to-use remote control for clients with Phonak Marvel hearing aids.



Footnotes
1 Taphuntsang, D. (2017) Market Research ID 924. Please contact marketinsight@phonak.com if you are interested in further information. Based on Customer Satisfaction Survey 2017
2 Rodrigues, T. & Liebe, S. (2018). Phonak AutoSense OS™ 3.0. The new & enhanced automatic operating system. Phonak Insight, retrieved from www.phonakpro.com/evidence, accessed February 19th, 2020.
3 Thibodeau, L. (2014). Comparison of speech recognition with adaptive digital and FM wireless technology by listeners who use hearing aids. American Journal of Audiology, 23(2), 201-210
4 Winneke, A., Schulte, M. & Latzel, M. (2019). The effect of spatial noise processing in hearing aids on neural correlates of listening and memory effort: an EEG study. Manuscript in preparation. Expected beginning of 2020.
5 RogerDirect™ requires the installation of Roger receivers into the Phonak hearing aids.
iOS is a trademark of Cisco Technology, Inc.
Android is a trademark of Google LLC.