We are dedicated to advancing the treatment approach for UHL, so every child has the best chance to succeed in life. For this reason, we have developed a number of dedicated solutions, proven to improve kids' access to speech, even in challenging environments, for all ages and all hearing losses.
Watch a 3-minute video summarizing the impact of UHL and solution options
Ensuring success right from the start
It is estimated that up to 6.3%1, or 4.4 million children2, in the United States are living with UHL.
Hearing well in a multitude of situations can be particularly challenging for kids with UHL. Having solutions which allow them to fully participate and keep up with their active lives is important to their overal sense of well-being in and outside the classroom.

UHL effects on children
Untreated UHL may result in language delays and academic difficulties, but may also cause a child to suffer from fatigue, feel withdrawn or leave them susceptible to a greater risk of social and emotional difficulties.
Research indicates:
Children with UHL are 10 times more likely to need to repeat a year of school than children with normal hearing.3
They are 5 times more likely to need support services.4

These effects are signficant for the 1 in 1000 newborns identified with UHL5 and the 3 in 100 children who have UHL once they are school-aged.6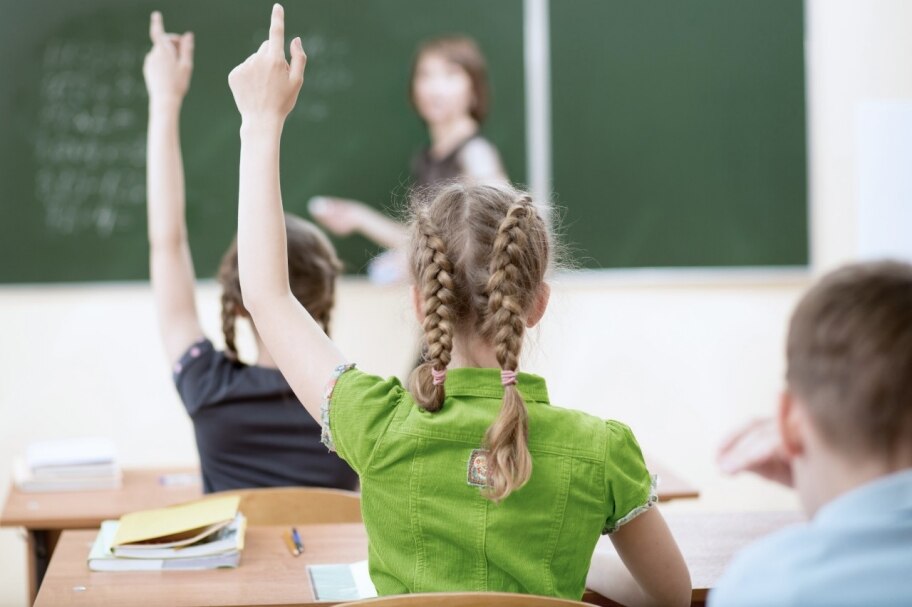 Unique solutions for all
As there are many considerations in choosing the right hearing technology or multiple technologies for any child with UHL as they grow, Phonak offers a comprehensive and ease-to-use portfolio of hearing solutions.
When the impaired ear is aidable, the Phonak Sky™ M family is perfect for younger children and teens or alternatively teens could consider Phonak Audéo™ P.
For a child with single sided deafness or unusable hearing on one ear, the Phonak CROS B behind-the-ear models work seamlessly with the Sky B family*. There is no manual adjustment needed for use – even with Roger.
For hearing in noise and over distance, the discreet Roger Focus II receiver, worn on the normal ear and paired with a Roger microphone, provides direct access to to the teachers voice in a typical classroom.
*not recommended with the rechargeable Sky B-PR
Best practice recommendations
In an effort to advance the treatment approach for UHL, Phonak brought together an international panel of experts to discuss best practices. They made the following recommendations for children with UHL:
Intervention by the age of 6 months is imperative as UHL can negatively impact a child's development, including their speech understanding, cognition and speech/language development.
A variety of hearing technologies should be considered as part of early intervention for every child with UHL.
Audiologists have an important role in providing support, information, and resources to families throughout their child's hearing journey.
A teenage musician with unilateral hearing loss
Having played with professional musicians since the age of 12, Cole was a thriving teenage musician with his own band, the Cole Morson Band. But in 2018, his whole life changed when an ear infection caused deafness in his right ear. After months of testing showed his hearing loss would not improve, Cole decided to find a solution so he could return to his love of music.
Bonus video https://youtu.be/pBHCK0a3w1Y 
Downloads

Technical Paper: Quick Practice Guideline - Tools and considerations for assessing and managing unilateral hearing loss in children
Bagatto, M. et al., 2018

Technical Paper: Phonak Compendium: A Review of Unilateral Hearing Loss in Children
Smith, C. and Drexler, J., 2018

Field Study: Remote microphone listening devices for children and adults with unilateral hearing loss
Rance, G., 2018

Guide: Guide for parent - understanding best practice for children with UHL

Video: Parents best practice for children with UHL
Janet Des Georges, Jane Woodward

Brochure: Roger Focus: Because every child deserves the chance to focus

Brochure: Phonak solutions for pediatric unilateral hearing loss

Brochure: Phonak solutions for children with UHL - product recommendation overview

Brochure: Roger for Education Bridging the understanding gap

Web Link: UHL Conference proceedings
Access presentation archives from past events. Unilateral Hearing Loss in Children Conference, Philadelphia, USA, 2017
Phonak Sky™ M
The hearing aid family for mild to profound hearing loss, specifically optimized for kids and teens.
Roger Focus II
A discreet behind-the-ear receiver for children with normal hearing, attention or auditory processing issues, brings speech directly into a child's ear for better understanding.
Roger Touchscreen Mic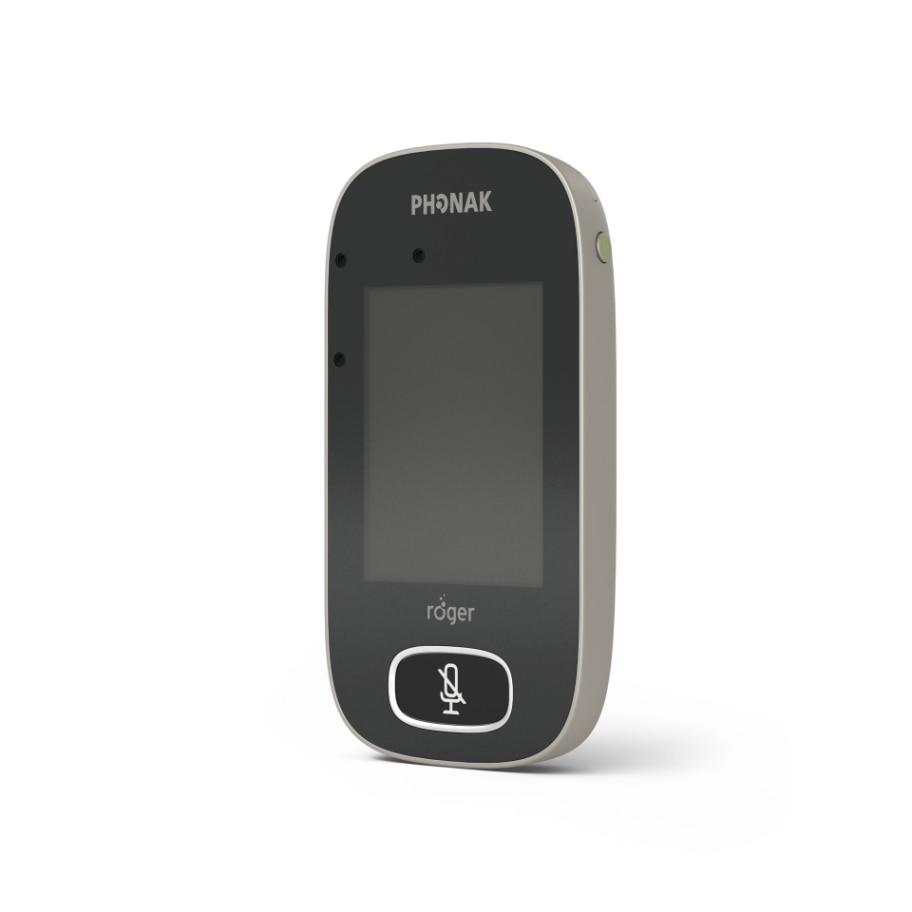 This exciting and easy to use wireless teacher microphone is the core component of the Roger for Education portfolio and gives students and teachers alike the opportunity...
Roger Select
This microphone uses the MultiBeam Technology and gives teens discrete control in large, noisy conversations.
Phonak Sky™ B
The hearing aid family for use with Phonak CROS B
Phonak CROS B
Phonak CROS™ B is the wireless CROS device based on Phonak Belong technology.
References
1 Ross, D.S., Visser, S.N., Holstrum, W.J., Qin, T, & Kenneson, A. (2010). Highly variable population-based prevalence rates of unilateral hearing loss after the application of common case definitions. Ear and Hearing. 31(1): 126-133. https://doi.org/10.1097/AUD.0b013e3181bb69db
2 Central Intelligence Agency. (2017). The World Factbook. https://www.cia.gov/library/publications/the-world-factbook/geos/ch.html, accessed May 23rd, 2018.
3 Bess, F.H. & Tharpe, A.M. (1986). Case history data on unilaterally hearing-impaired children. Ear and Hearing, 7, 14-19.
4 Oyler, R.F., Oyler, A.L., & Matkin, N.D. (1988). Unilateral hearing loss: demographics and educational impact. Language, Speech, and Hearing Services in Schools. 19, 201–210. https://doi.org/10.1044/0161-1461.1902.201
5 Prieve, B., Dalzell, L., Berg, A., Bradley, M., Cacace, A., Campbell, D. , DeCristofaro, J., Gravel, J., Greenberg, E., Gross, S., Orlando, M., Pinheiro, J., Regan, J., Spivak, L., & Stevens, F. (2000). The New York State universal newborn hearing screening demonstration project: Outpatient outcome measures. Ear and Hearing, 21 (2), 104–117.
6 Bess, F. H., Dodd-Murphy, J., & Parker, R. A. (1998). Children with minimal sensorineural hearing loss: prevalence, educational performance, and functional status. Ear and Hearing, 19(5), 339–354.
7 Bagatto, M., DesGeorges, J., King, A., Kitterick, P., Laurnagaray, D., Lewis, S.,…Tharpe, A.M. (2018). Quick Practice Guideline - Tools and considerations for assessing and managing unilateral hearing loss in children. Retrieved from www.phonakpro.com/evidence, accessed May 23rd, 2018.